Experience A Unique Leadership Extravaganza
Isha INSIGHT is a heady four-day cocktail of leadership insights, technologies for inner wellbeing, and an ambiance of celebration and utmost care. The program offers an opportunity to learn practical insights and interact with renowned and experienced business leaders. Conducted in the powerfully energized space of Isha Yoga Center, Isha INSIGHT will leave you with a new sense of balance, exuberance and of course, insight!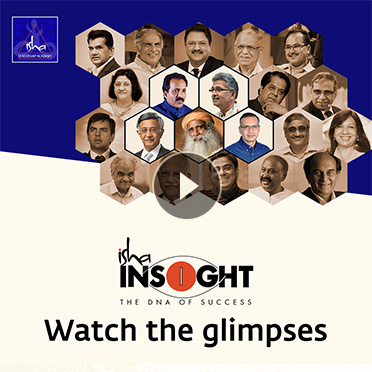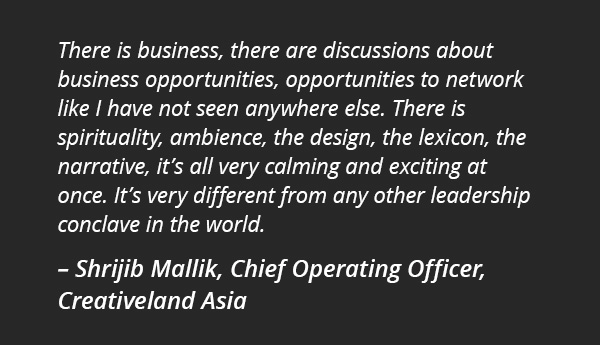 Isha INSIGHT is a unique leadership intensive for CEOs / CXOs and business leaders that explores the science of scaling up one's business and oneself as a leader. Over the years, this much sought-after practitioner-led business intensive has been instrumental in crafting the upscaling journeys of over a thousand entrepreneurs and business heads.

Click here for details on program fees
Pranam,
Isha INSIGHT Volunteer
+91 83000 84888
leadership@ishainsight.org
For ongoing insights on business & leadership from Sadhguru and our past speakers, connect with us on: